Last day in São Paulo and nearing the end of my time Brazil. With a 6:30 coach to the Iguaza falls, it means I couldn't go and do much with my day. I went into town again to have lunch in a really cool restaurant I saw on one of the tours. It is a really old fashioned restaurant, with lamp shades and paintings on the walls. It was a very nice way to while away a couple of hours. I had a sausage sandwich for lunch, something I had been craving for sometime. I was a little worried about the coach ride to come, as it was my first time doing a long haul coach ride in latin america, with a ride between the Sao Paulo and the falls clocking in at 17 hours. It was also my first overnight coach, as I don't sleep well on trains or buses. But it was with some stress, I decided to look at some details on the falls to fill the time before the coach. I really wish I hadn't looked up in detail. When looking at a travel wiki about the falls, I saw a notice in red, next to bus travel. It read "Updated: 28/08/2016. Don't take bus route overnight. Bandits have been known to hold up coaches at gun point and rob passengers. Please take other means to get the falls". To say the least, this panicked me. I went into full panic mode, googling like a crazy man to find another source for this information. After 35 minutes of research I had come up with nothing. I whatsapped my girlfriend in london to ask for her advice. She told me what I was already thinking, it is only one source and that if it really worried me that I should just get a flight. Safety is first and to hell with how much it might cost. After an hour of soul searching and with a heavy heart, I collected my bags and headed to the bus station. It was a 45 minute drive to the bus station, so I took an uber. Even though I had been in the town for over 5 days, I still didn't get scale of it until I was driven though it. It was massive, high scrapers for miles and road after road. But there was beauty in it as well. The bridge at the edge of the city was beautiful and colourful.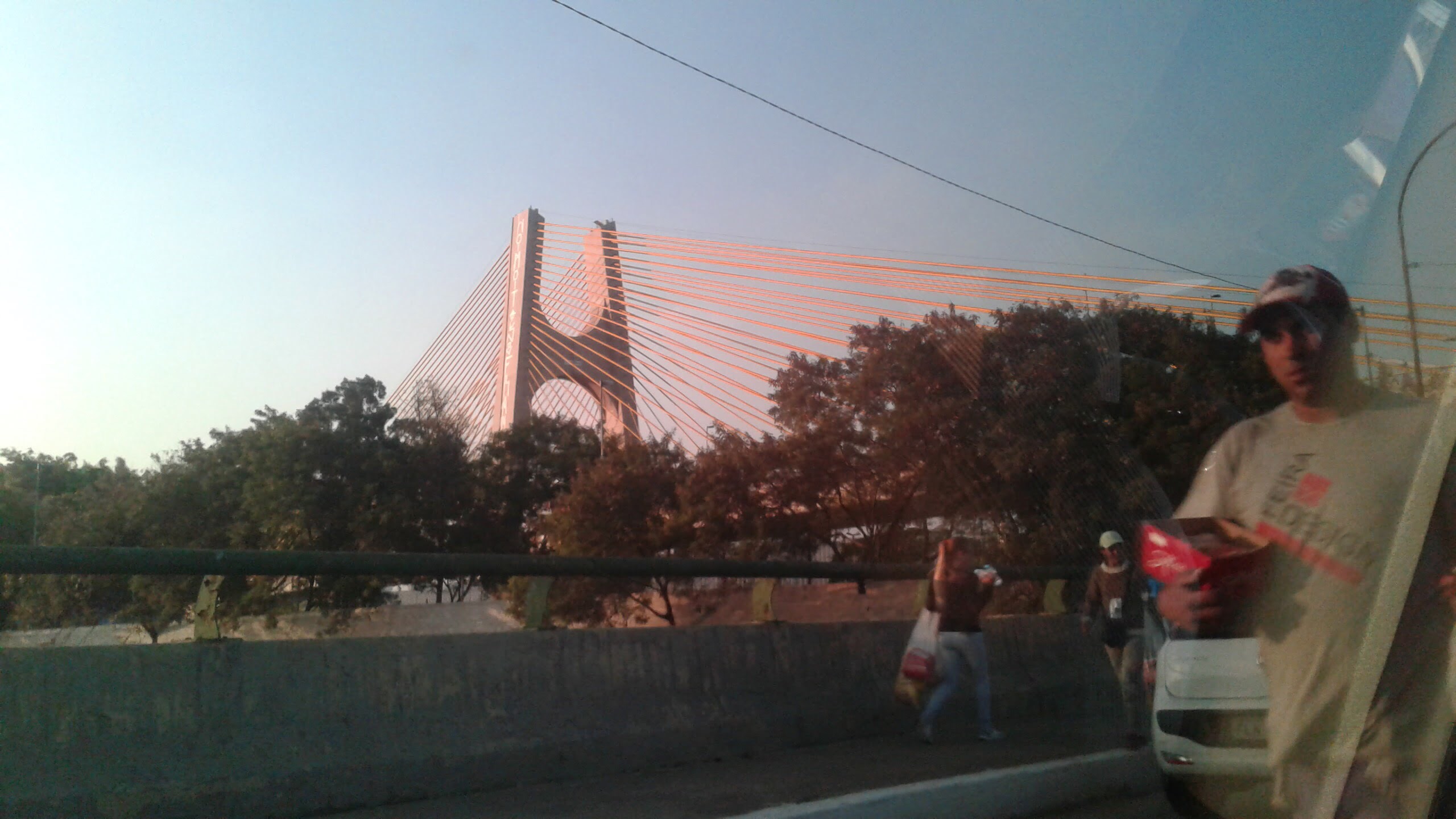 After getting my ticket, which was a pain as everything seems to be in Brazil, I got on the bus. I briefly spoke to two English lads on the platform, but they were sitting on the back of the bus, so I didn't see them again. The bus was long and I didn't sleep. I was so worried about bandits that I spent most of the trip looking at the window for passing cars. I got fragments of sleep but this was broken up by driving on raw dirt roads and peroidic stops. The bus would stop every 4 hours in the middle of nowhere service stations. We would all get out and then the bus driver would drive off 45 minutes later. No one ever checked if everyone got back or gave a time limit for the stay. Just when they were ready to go, you better be on the bus. When I got off the bus at the town near the falls, I was extremely tired but managed to get myself a map and directions to the bus station. As I was walking to the bus stop, I saw the two English guys on the way. They seemed very lost, so I asked them if they needed help. They did and I said I could look up their hostel on my phone. They thanked me gratefully and it turned out that their hostel was only a 5 minute walk from mine. I told them to follow me and we could work it out when we got there. We got the bus stop together and started chatting. I told them I was staying in this cool hostel called the tetris hostel that was made of shipping containers. As I was talking about the hostel, a group of three girls turned around said that they were staying at the same hostel. We formed a little group and all got the bus together. It turned out only one off them spoke English, a very nice Swiss girl of 23. The other two only spoke French. After finally getting hostel, the two English guys decided not to bother with their booked hostel and to come in with us. I got the desk first and checked into my bunk. The other got a room together, that the girl, who flirted outrageously with everyone, managed to get a big discount on a shared room. As I checked in before them, I didn't get this discount and I was in a different room. A fact at the time that made me really mad, but in fact was a blessing.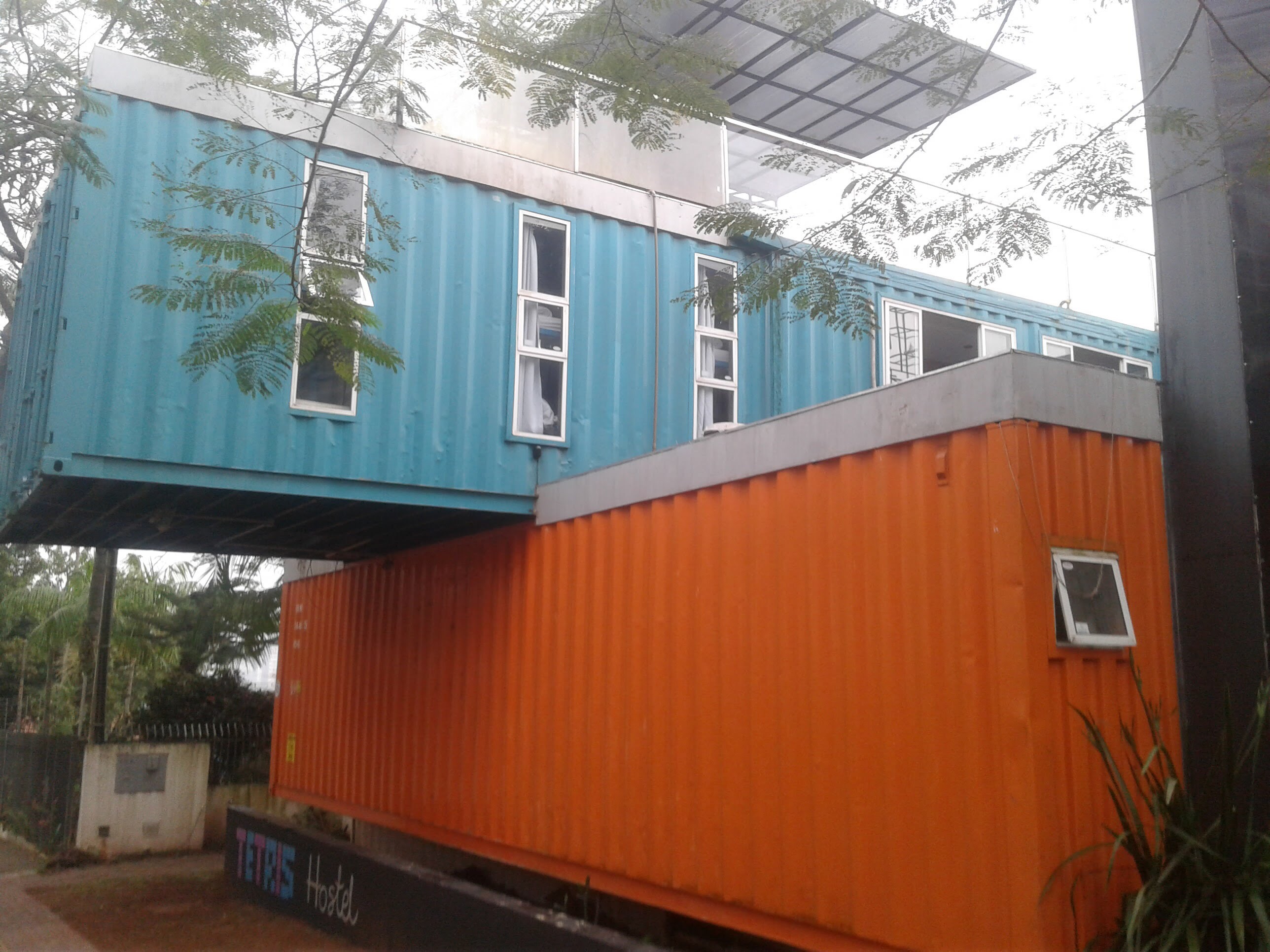 After getting washed and changed, I told the guys that as it was 12pm, we had lots of time to do the Brazilian side of the falls done together. I really wanted to get the Brazilian side of the falls done, as I only had 3 days in the area before I flew out to Montevideo. It was 12 o'clock when they agreed to go to the falls, but it took 1 and half hours for the guys to get things together. This was another warning sign that this gang of early 20 somethings really didn't have their house in order. We managed to get the falls, after a quick bus ride. We paid and walked the falls. Only 20% of the falls can be found on the Brazilian side but if you visit, it is the side you should do first. It is only 20%, but all the wide views of the falls and the true scale can be seen from that side. We walked along pleasantly enough, chatty and telling stories. The swiss girl did that thing that cute girls think is cute, of being cooky, but it felt extremely forced and really got on my nerves. The falls, are amazing and there are not enough photos in the world to give the scale or awe of them. They just keep going and going. You keep walking and walking and there still is more. The only thing that really could distract again from the falls, are the tonnes of local possums, that do look pretty cute, but they steal food and bite tourists. I decided to give them a wide birth.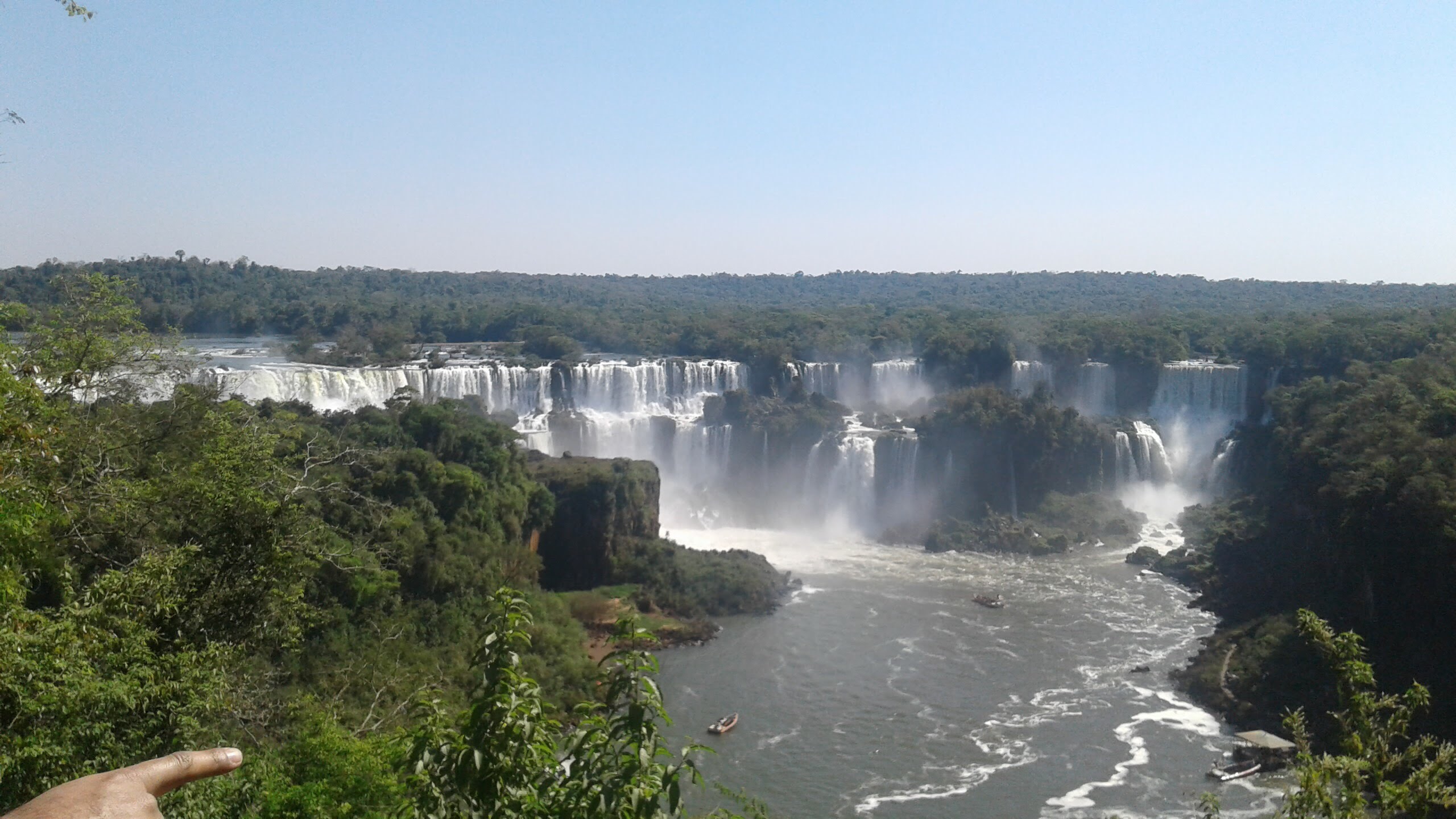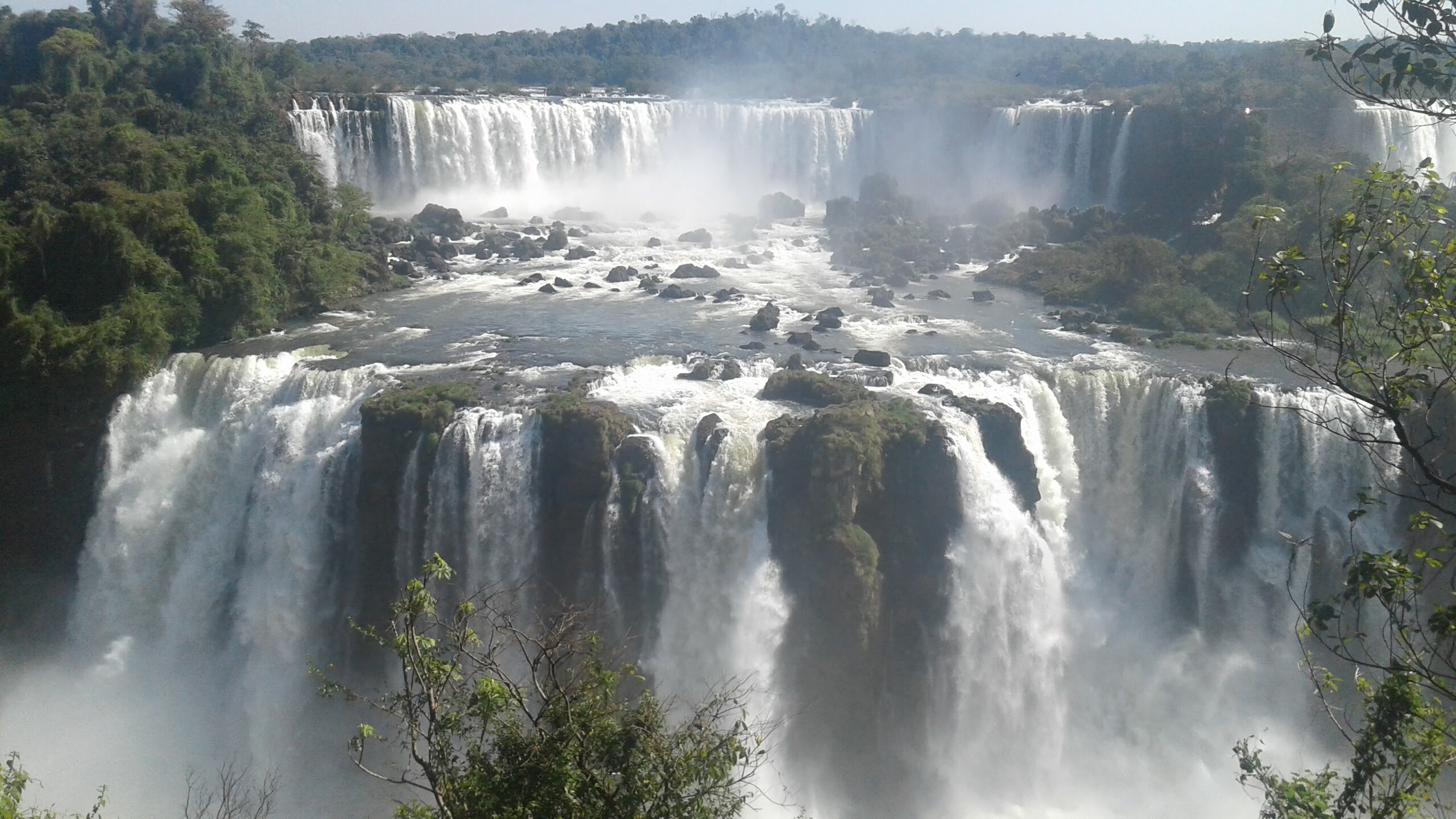 On the ride home, the guys talked about making dinner together. I decided this was a horrible idea, as travelling with good friends before I had had big fights about food. I silently decided to give this group a little distance. All of them were below the age of 24 and the difference in life perspective was really making itself clear. In the supermarket, I told the guys I would sort myself out. Getting back to the hostel, the guy started cooking they stir fry, if it could be called that. I made a simple meal of eggy bread and was ready in 15 minutes. However it took them 2 hours to cook. After I ate and while they waited, we talked about getting to the Argentinian side. The Swiss girl, who now was firmly in charge of the group, said renting a car would be cheaper. I said this was a bad idea, as this trip involved a border crossing, a car and insurance would be much more expensive than they think. They disagreed and continued to plan. I went for another beer at the bar and on the way back, booked a guided tour for the next day. I came back to the table and told the guys I booked a tour. They understood but seemed a little upset. After dinner, the drinking began. It was a pretty good night and we ended up in a bar / club. This club played the weirdest music I had ever heard, a mix of samba, rap, funk and R&B. It used riffs from western songs, like sugar hill gang, but different. It was so weird that I really couldn't get my head around it and felt like the music was just out of my reach. I left club at 2:30 and headed to bed. I had a tour to get up for at 8am the next day.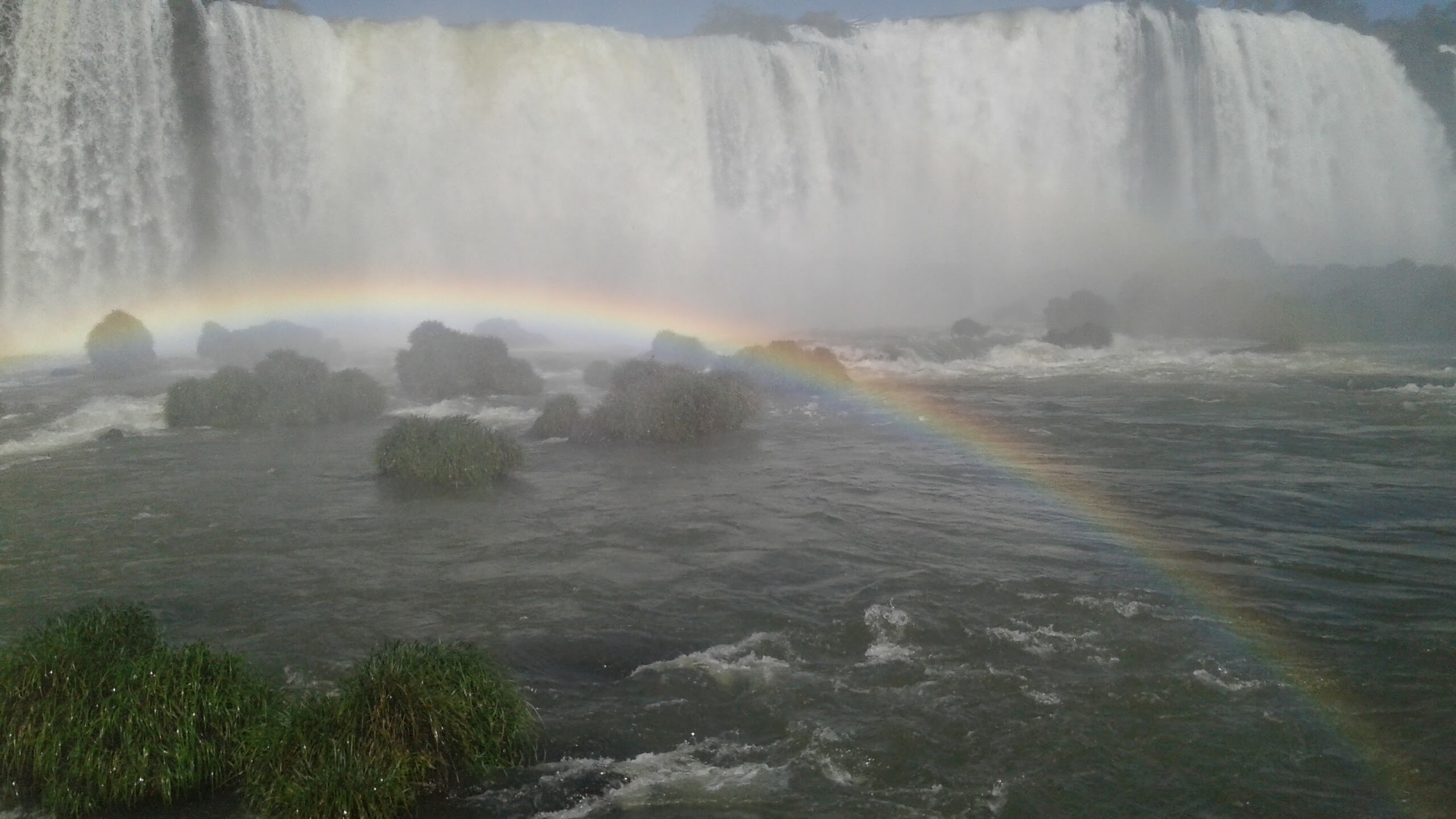 That's all for now, two very long days, but an amazing view.