After an extremely late night the day before, my alarm went off at 7 in the morning. I had to out of the door for 8 so I gave myself as much time as possible to get out of bed. Good thing too, as many head was really hurting. We got on the bus and went to the falls. We first made a stop at the three points, a point that overlooks the borders of three countries, brazil, Argentina and Paraguay. I think it one of few borders in the world that is like this and was interesting to compare the cities on all sides of the border. I was really not interesting in going to Paraguay as I have heard a lot of really horrible things about crime in that country. It was nice to at least see the country, even if it was at a distance.
Next we went to the park. These is a national park next to the falls, which is full of really cool wildlife. Having no idea that there was also a park, I was very excited to see a number of different monkeys jumping around.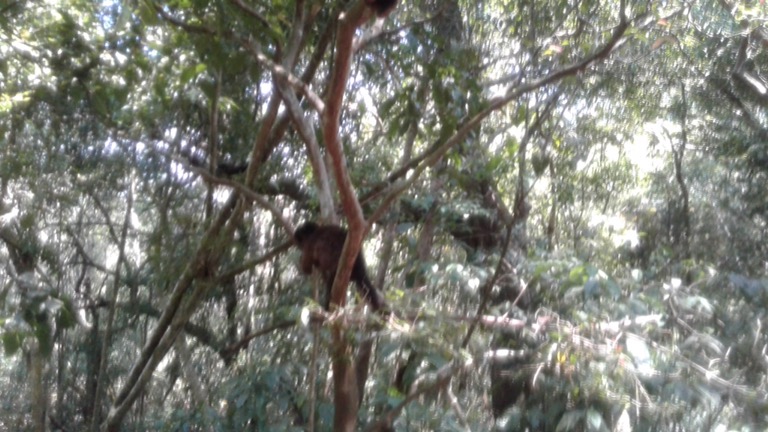 Once we got more into the park, the guide asked us if we wanted to talk the boat trip. We didn't know there was boat tour on offer and many of the people with us were mad to find out it was extra to the price. It was cheap, but the boat takes you into the falls, so you can really feel the spray of water on your face. Honestly it might have been the most fun I have ever had with my trousers on. It gets you really wet, as your are dunked under the falls. I know it is a bit of extra money, but it is a once in a life time sort of thing.
I am going to let the picture tell some of the story and just show you how amazing the falls were.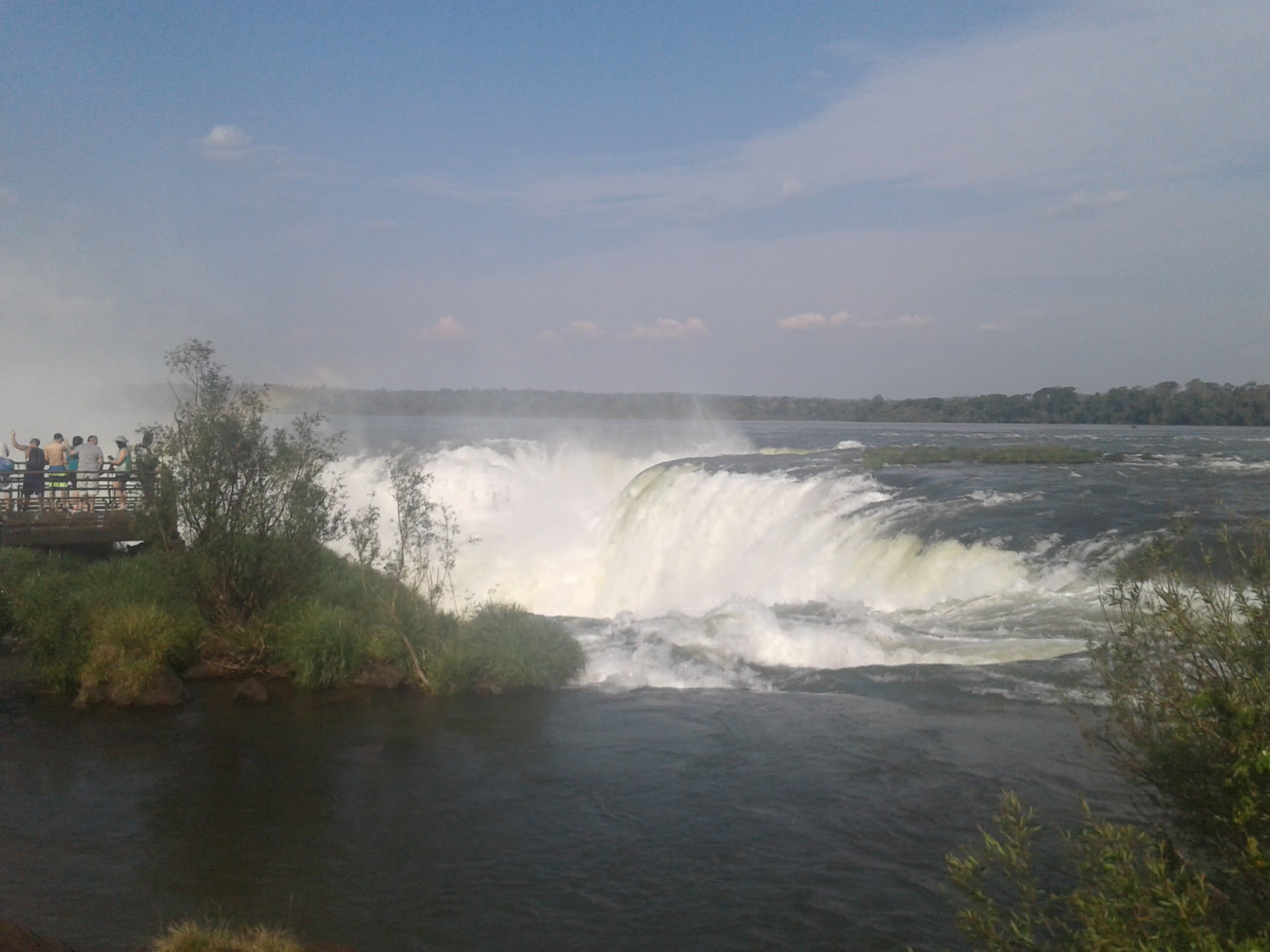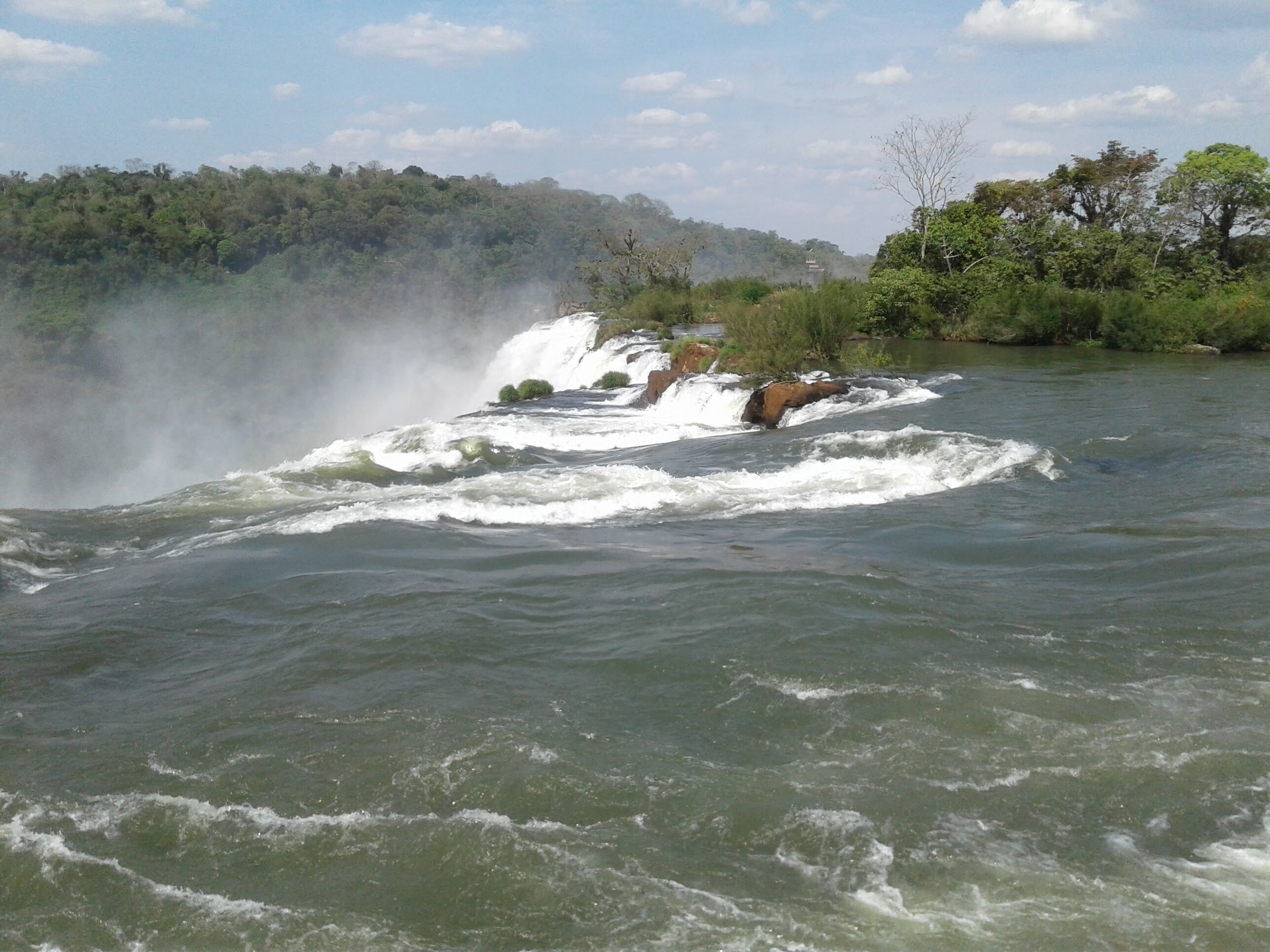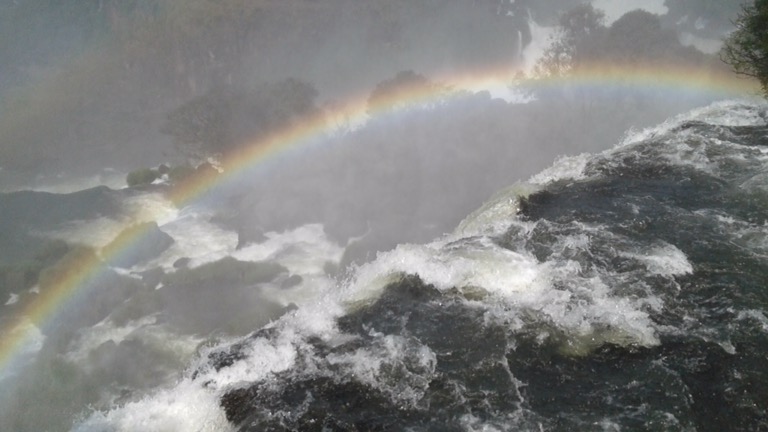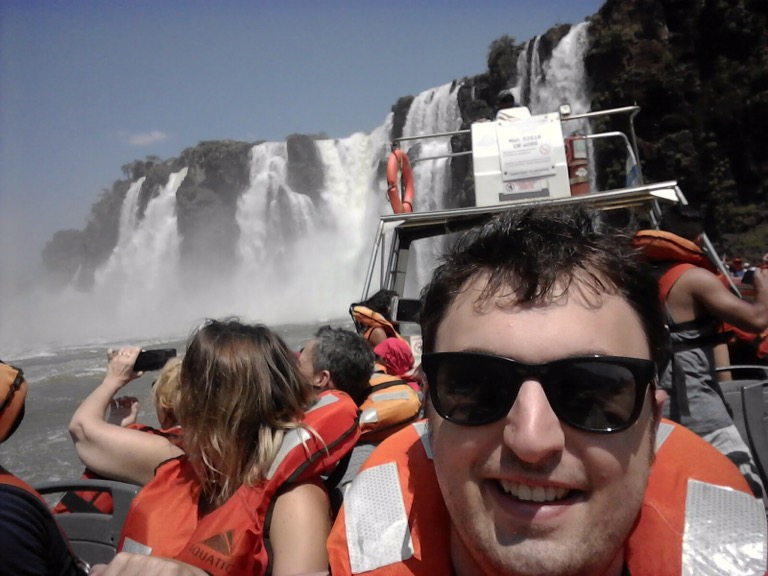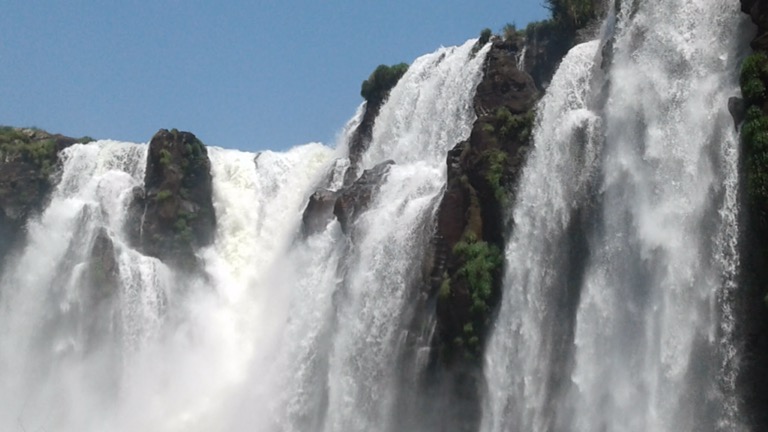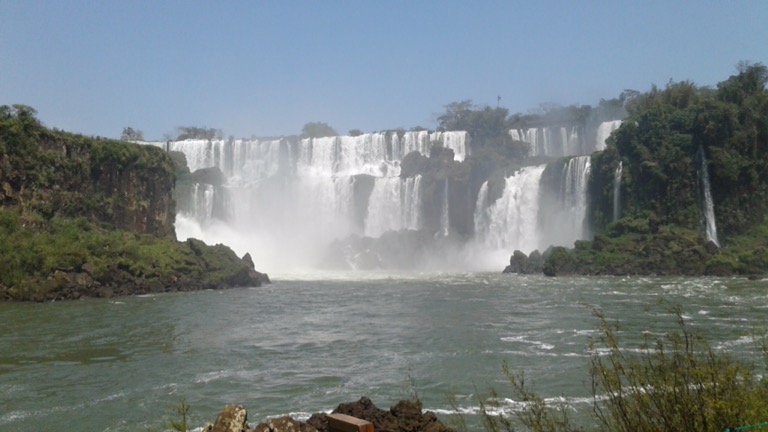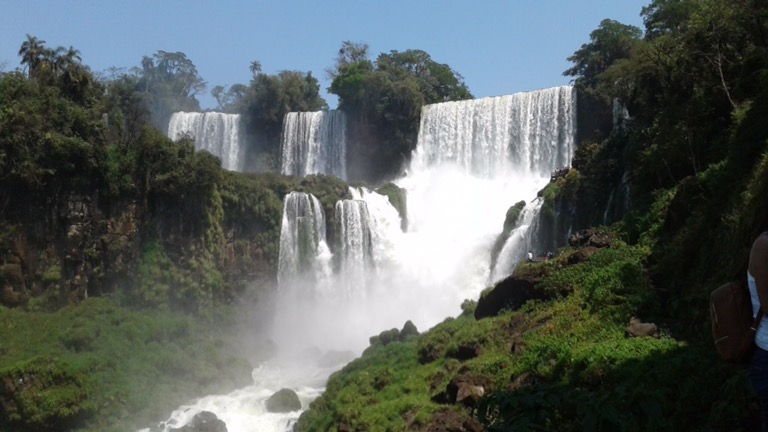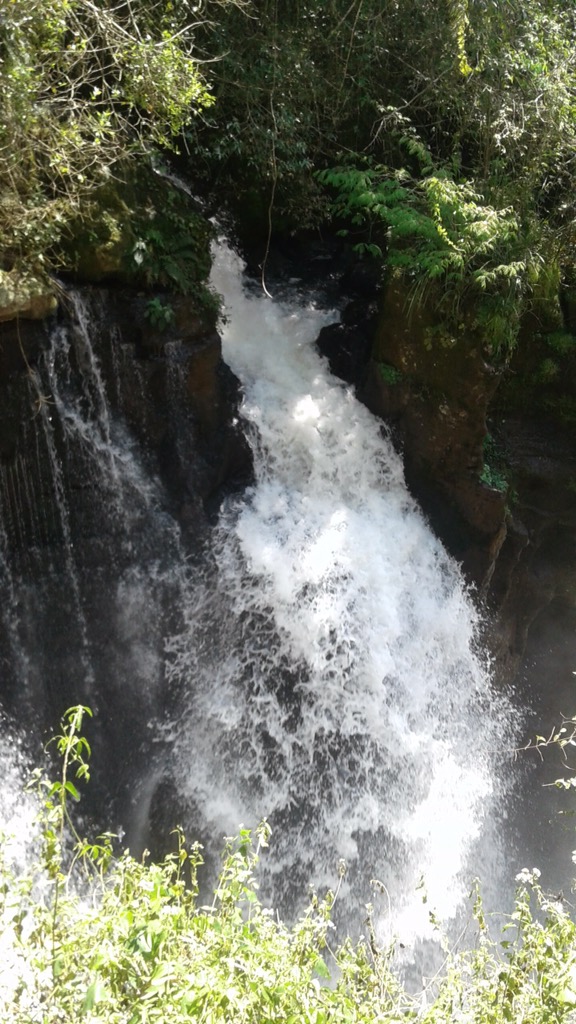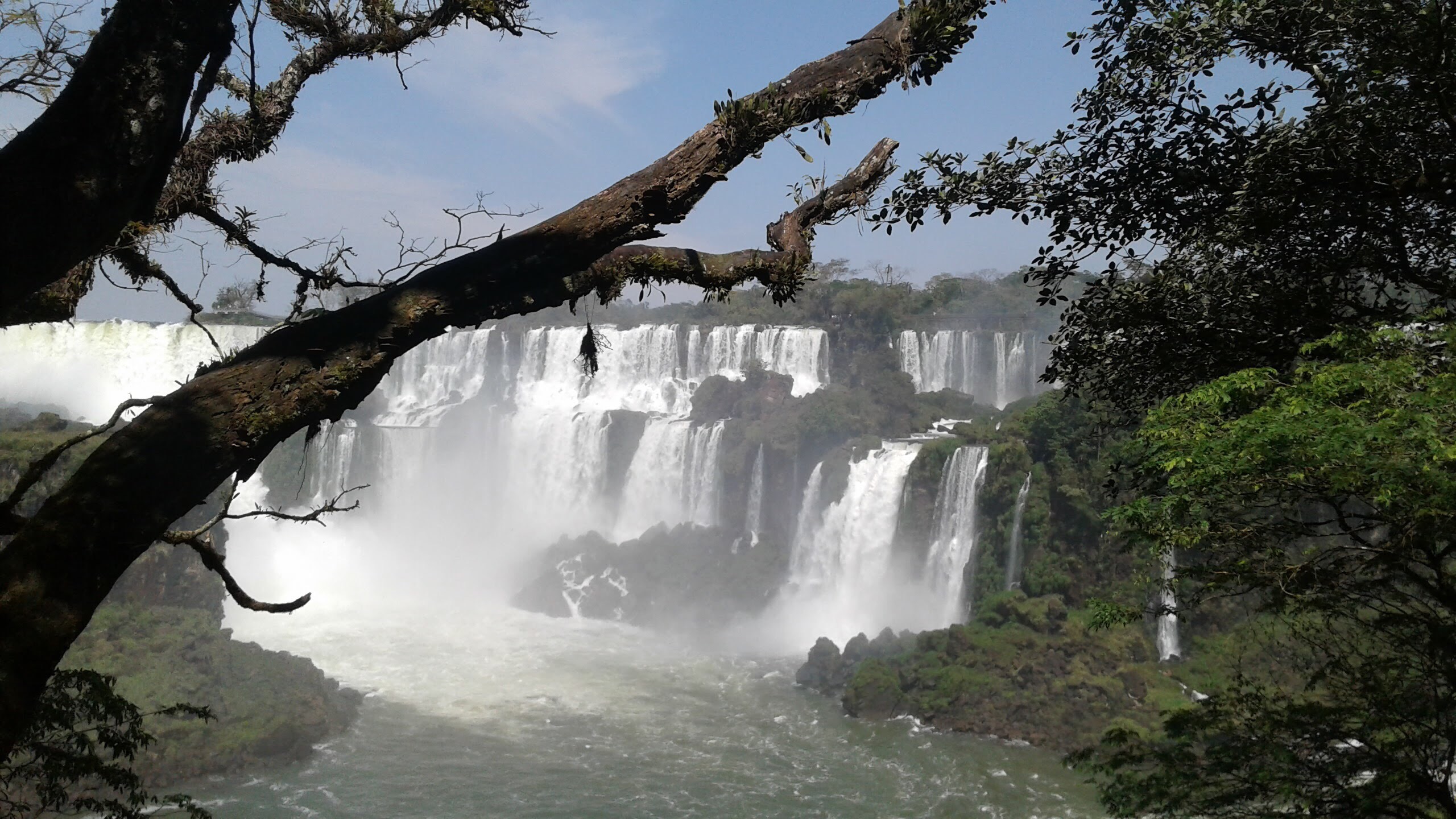 The border crossing on both sides was a little silly. Latin America loves to add extra admin and process to ever simple things. You had to have a entry form from when you entered brazil, get exit and entry stamps. Then on the way back, the same process again. Honestly it is less paperwork to get into america. The other thing I was surprised by, is the fact the american and Austrians couldn't come, as it would cost them, going in and coming back.
That night, with some new friends I had meet on trip that day, I got very drunk again. These guys were really nice, 27, 28 and 29 responsively Matt, Mark and Amanda were much more my speed. Having seen a bit of the world, these people were much more level headed. The happy go lucky people I meet before, were doing the trip at a different peace. By the time I left on day 34, they still hadn't managed to get the Argentinan side. The two french girls got so sick of those guys mucking around and not going to the falls, they were on the guided tour the next day.
That night, we topped it off with a really cool music gig, of Brazilian funk. It is jazzy, rock with a samba beat. It was pretty amazing and the band, who had clearly been playing with each other for years were amazing. The venue kind of zinged us on the way out by charging an entrance fee. This is very common in brazil, telling you after the fact that you have to pay for something on the way out.
Day 33, was spent sleeting off two hung overs in a row, skyping family and sleeping. I had lunch in a all you can eat BBQ place that you paid for by the weight. It was the last night in Brazil and I had some very mixed feelings about leaving. It has been very hard travelling alone in that country, language was the biggest problem. But it is a country of great beauty.
Uragane is the next country, onworulds and upwards. Goodnight guys.