Today I went on a boat tour of the local island. Yet again, I was the only English speaker on the the tour. To save a little money, I bought my own pack lunch and we went off to our first stop. At the first stop, we all got off the boat and dived into the clear water. I was worried about getting my phone stolen, I decided to keep my phone on me while on the beach. However when we went to leave, I checked my pocket and saw that my phone was missing. I looked all around the beach for my phone but I couldn't find it. It was gone. This made me extremely mad. When you travel, your phone is your everything. Camera, map, translator and entertainment. Without it I felt lost, alone and unable to communicate with the world. It honestly scared the hell out of me not having a phone, as no one on the boat spoke English, not being able to communicate if hurt might be a real issue. Honestly loosing the phone was like a death to me. Not having a that line of communication or the ability to fill boring silence with music or an audio book really made me feel lost. A went though the 5 stages of grift over a phone, no joke. I didn't enjoy the rest of the day as I spent the whole day kicking myself for being careless and loosing the phone. When I got home, I talked with Laura and parents regarding options for phones on my ipad. With the ipad, I didn't have to get a new phone straight away, however it is a pain to carry and you look foolish taking photos with an ipad. After a while, decided that it was impossible to live without a phone my travels. I honestly wish this wasn't the case. I wish I could tell you that everything was fine that I could live without a phone but I couldn't. In London, maybe I could get away without one,but here it is a life line I couldn't continue without.
Day 22, spent the morning sourcing a new phone. Much harder than I thought as it turns out some stores you need a special license to buy phones at. Why this is the case, no one in the store could explain to me. In the end, I found the "american store", which sell technology, dvds and everything you could think of. Think woolworths in it's hay day. £157 gets you a pretty functional Samsung android phone. The Samgung galaxy J2 to be exact. 5 megapixel camera, 8gb of storage, 4 cores and 2 gb of ram. Honestly not a bad phone for the money and not much more than you would pay anywhere for it. It retails for £147 in the UK when I googled it. The best feature is that functions as a tv and radio. Completely insane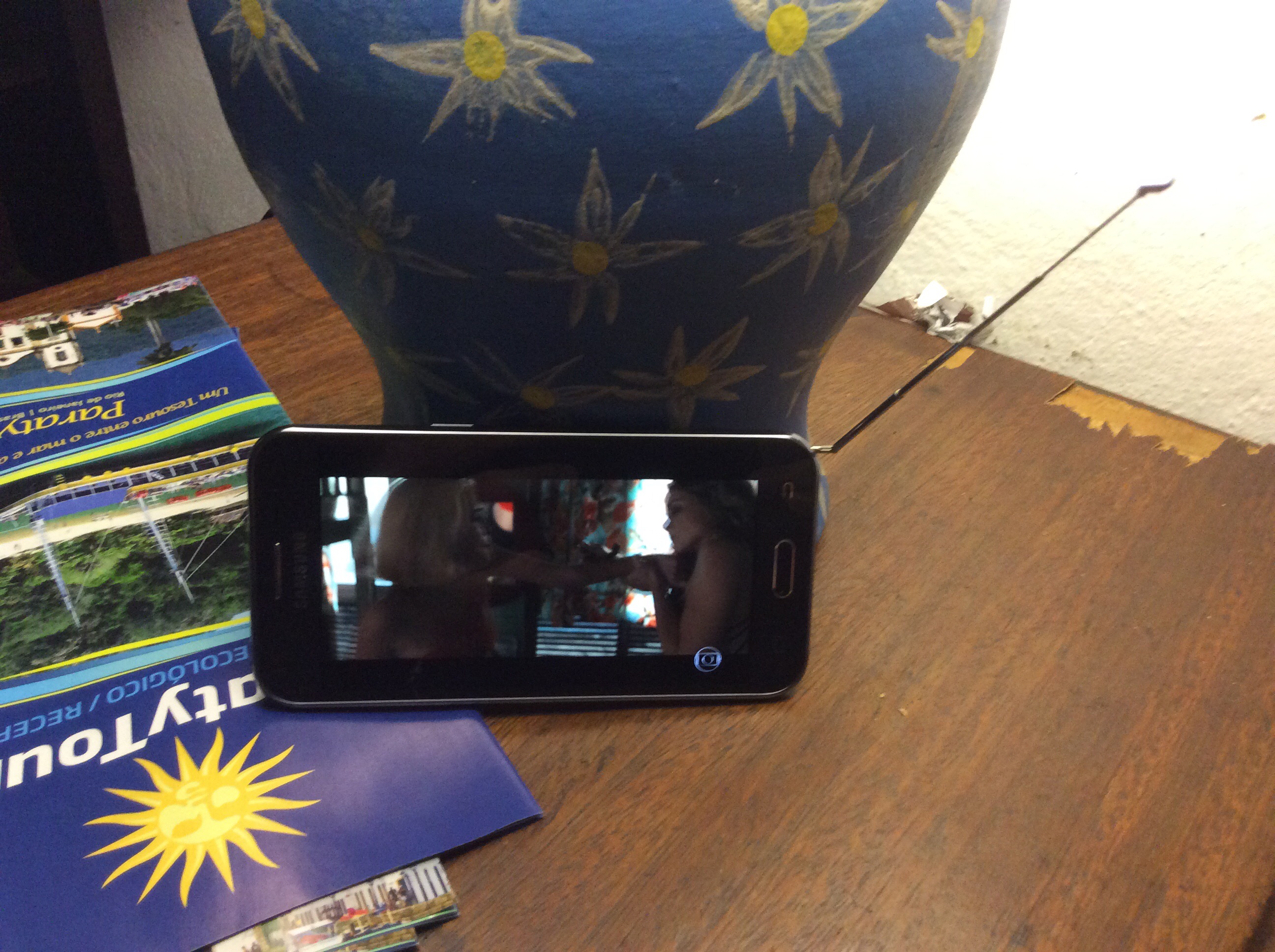 Spent the rest of the day sitting on the beach setting up the phone. Realised how similar android and iOS are these days. In a way technology has become very functionality the differences are only mirror and uninteresting now. Downloaded the audible app and started listening to a new book called the forgotten continent. Talks about the history of latin america. Really a must read for those travelling in the area, as it really explain the issues all these counties have. Like for example the classes issues that brazil had with the rich living by one set of laws and the local and poor another. Really lies stuff out.
I am off to play with my phone again. Night all.