Today, I explored the island of ilha grande. It is an extremely beautiful island, with many beaches and some nice green land areas. I took off down a route and came across one of the sites that I was told to look out for, the black beach.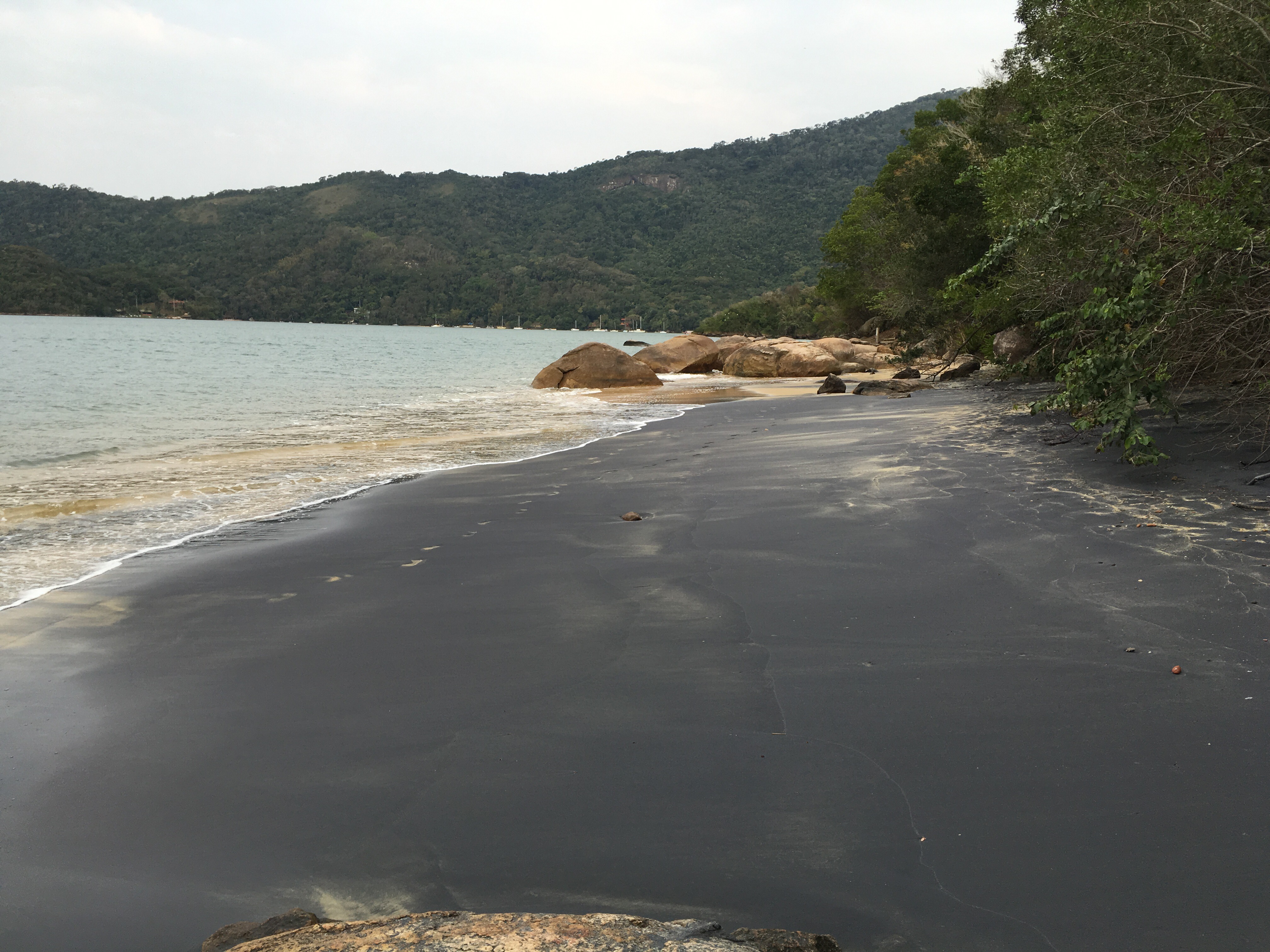 There is a trek around the island that it is 15km which I decided to have a go at. But after 5km, I gave up as I realised I really didn't know where the trek ended up and how I would get back at that time of the day. On my walk back, found some ruins of an old aqueduct which I followed back into town.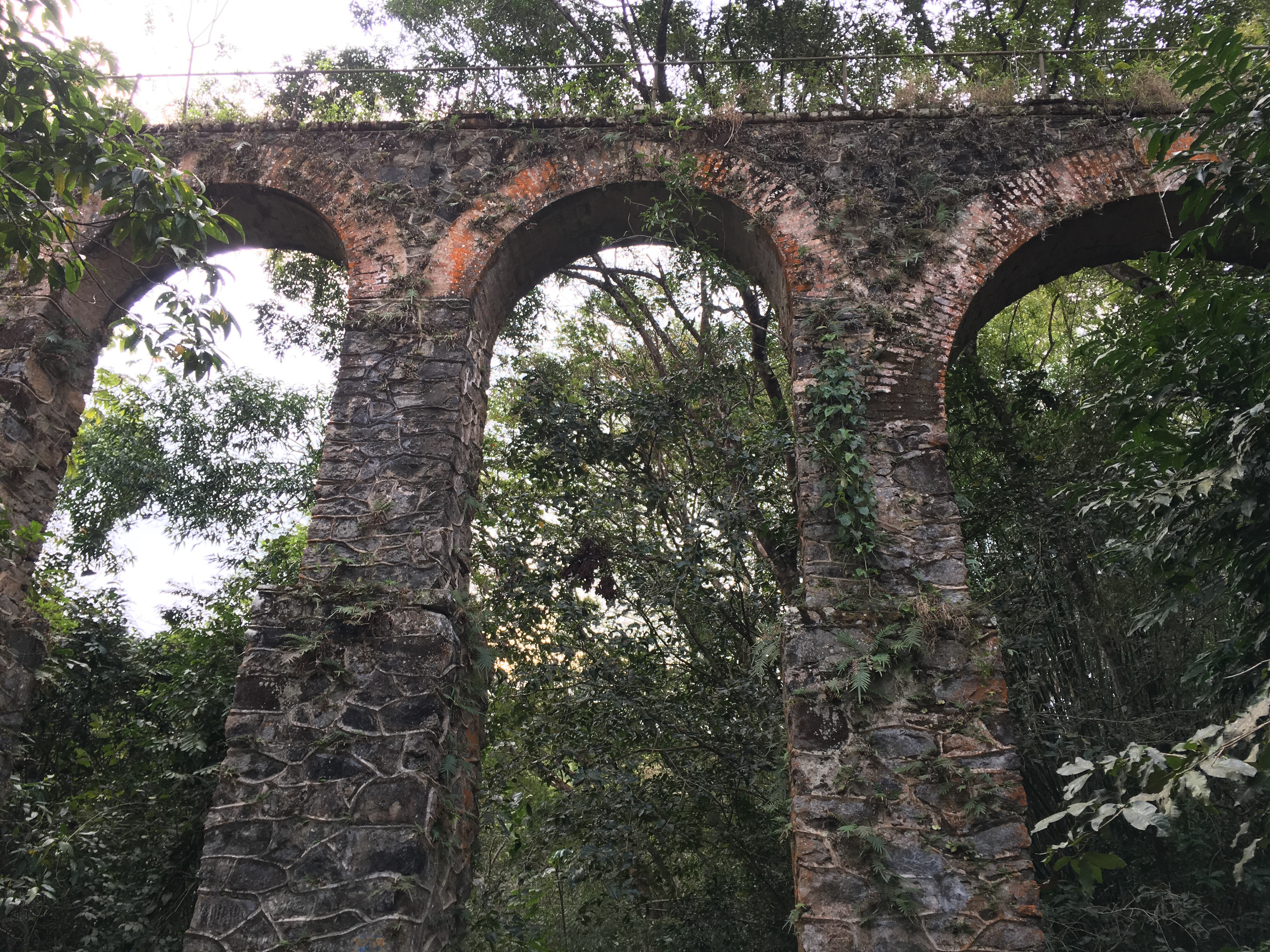 Day 18 and 19, had extremely bad weather on the island, so I stayed in and around the hostel. The 19th day, in fact the tide had got so high, that the beach was no more. Walking on the beach, meant wading through the sea or on half meter of sand at the edge of the beach. My last day on the island, I was extremely happy to get out of this island by now.
With nothing better to do, I headed to the club / bar I went to on my first night. Luckierly none of the bar staff seem to notice it was me and I got a beer and sat down. As I was ordering, I meet some other Brits ordering at the same time, I started talking to them and they invited me to join them. After a while, the bar really started to heat up, with a local band playing jazz funk. It seemed all the locals turned up, old and young. Another group of British backpackers showed up and they joined us as well. Talking to one girl, it turned up they she went to the same sixth form as me (only two years behind me) and I know the brothers and sisters of many of her friends. Small world indeed. At about 2:45, I was pretty drunk and decided to head off home. This was a bigger problem that I thought, as now not only the beach was under water, but the path to the bar was completely under water now too. Wearing trousers, I got nee deep in water to get back.
Moving on tomorrow, will not get any sleep now.